31 January 2011 | à 20h00
Without Mangane, Dalmat and Douchez
Coupe de France (Round of 16), Stade Rennais - Reims ; Tuesday 20h45 CET. The trip to Sochaux, last Saturday, has left heavy scars in Frédéric Antonetti's squad. Against Reims this Tuesday, Nicolas Douchez (suspended), Kader Mangane and Stéphane Dalmat (injured) will be absent.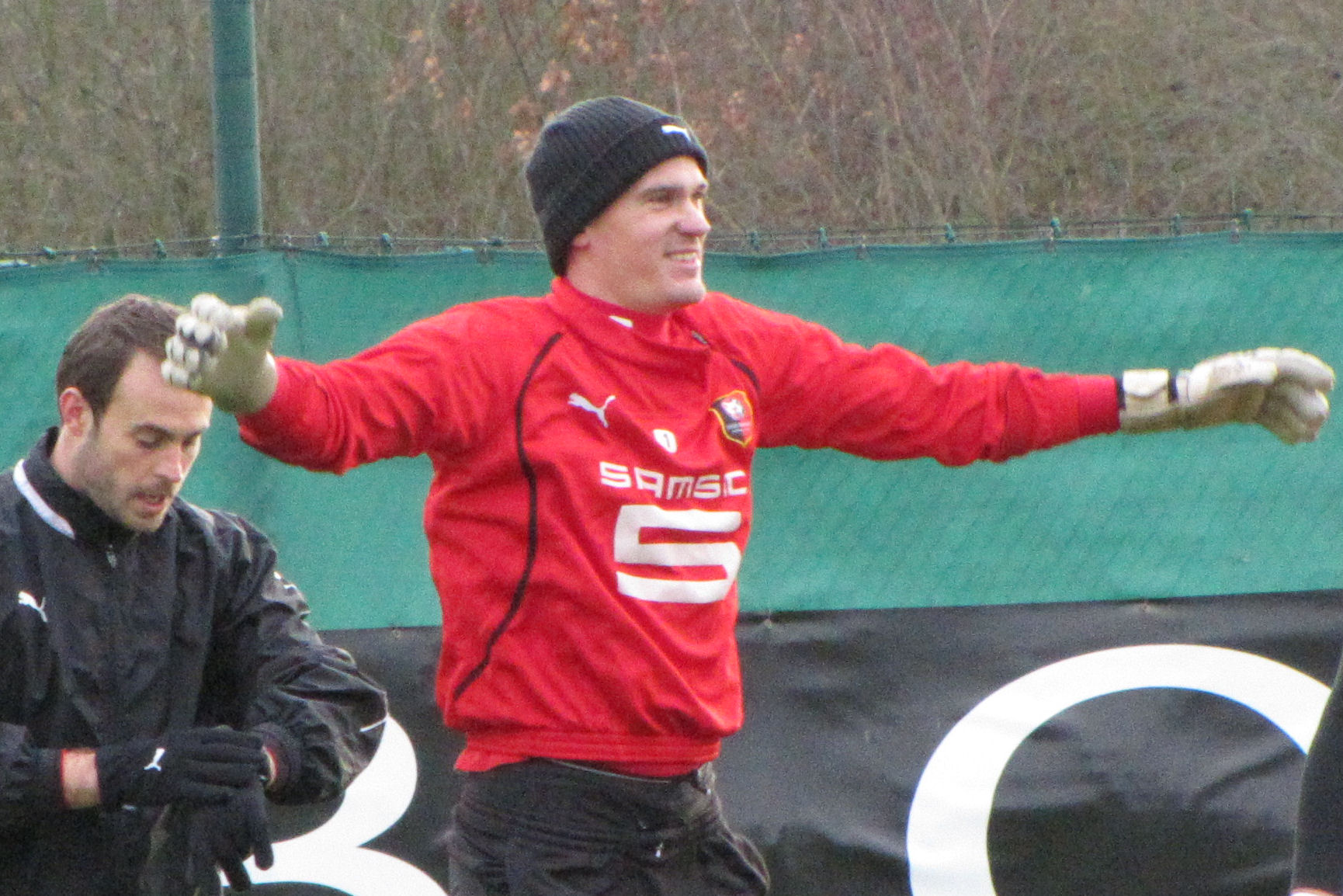 Sent off on Saturday during the game between Sochaux and Stade Rennes, Nicolas Douchez will serve his automatic one-match-ban against Stade de Reims this week. He will be replaced by Johann Carrasso in the goals. Abdoulaye returns in the goals to shadow the recruit from last summer.
In defence, Kader Mangane who had to leave his team-mates end up the game as a nine-men side on Saturday because of a thigh injury will be absent. He is replaced in the squad by John Boye. However, the Rennes manager is expected to replace the Rennes captain with players more used to be part of the Rennes squad recently (such as Souprayen)
At midfield, Stéphane Dalmat, also injured last Saturday, won't be involved in the game. The midfielder will not be replaced. Indeed, Frédéric Antonetti has only called 18 players (Last Saturday, John Verhoek had watch the game from the stands at Stade Bonal).
In attack, no change compared to the squad announced last Friday. Dutchman John Verhoek will read his name on the match-sheet for the first time since his arrival however. He should start the game from the bench.
Let's hope the numerous absences will not harm the "Rouge et Noir" tomorrow evening, against a Ligue 2 team that knocked them out of the Coupe de la Ligue in 2006.
Reims coach Hubert Fournier is also facing a cascade of forfeits however, with a few major absences. Former Rennes players Lucien Aubey and Johann Ramaré are respectively injured to the thigh and to the back, and will not play at the Route de Lorient this Tuesday.
Also missing, forward Cédric Fauré, former Lorient midfielder Vincent Gragnic and right winger Odaïr Fortes, a usual first XI member since the beginning of the season.
Defender Alexandre Barbier, and midfielder Gregorz Krychowiak are also suspended. This is therefore a very reduced Reims squad that will try to qualifiy in Rennes this Tuesday.
Le défenseur Alexandre Barbier, et le milieu de terrain prêté par Bordeaux Gregorz Krychowiak sont eux suspendus. C'est donc un groupe rémois très amoindri qui tentera de se qualifier à Rennes ce mardi.
Stade Rennais FC
Goalkeepers: Carrasso, Diallo

Defenders: Boye, Danzé, Jebbour, Kana-Biyik, Souprayen, Théophile-Catherine

Midfielders : Brahimi, Lemoine, Leroy, M'Vila, Tettey

Forwards: Boukari, Camara, Kembo, Montaño, Verhoek
Injured: Apam (fitness), Dalmat (thigh) Mandjeck (thigh), Mangane (thigh), Marveaux (thigh)
Suspended : Boye, Doumbia
Manager's decision : Dembélé, Kandji, Caro, Issah, Julienne
Stade de Reims
Goalkeepers : Agassa, Liébus

Defenders : Weber, Biancalani, Glombard, Fontaine, Mandi, Tacalfred, Ichane

Midfielders: Gamiette, Deaux, Thonnel, Amalfitano

Forwards : Courtet, Gamboa, Toudic
Injured : Fortes (ankle), Aubey (thigh), Ramaré (back), Gragnic (Achilles tendon), Ghisolfi (ankle), Fauré (thigh)
Suspended : Barbier, Krychowiak
Manager's decision : Martin, Nguyen, Kodjia